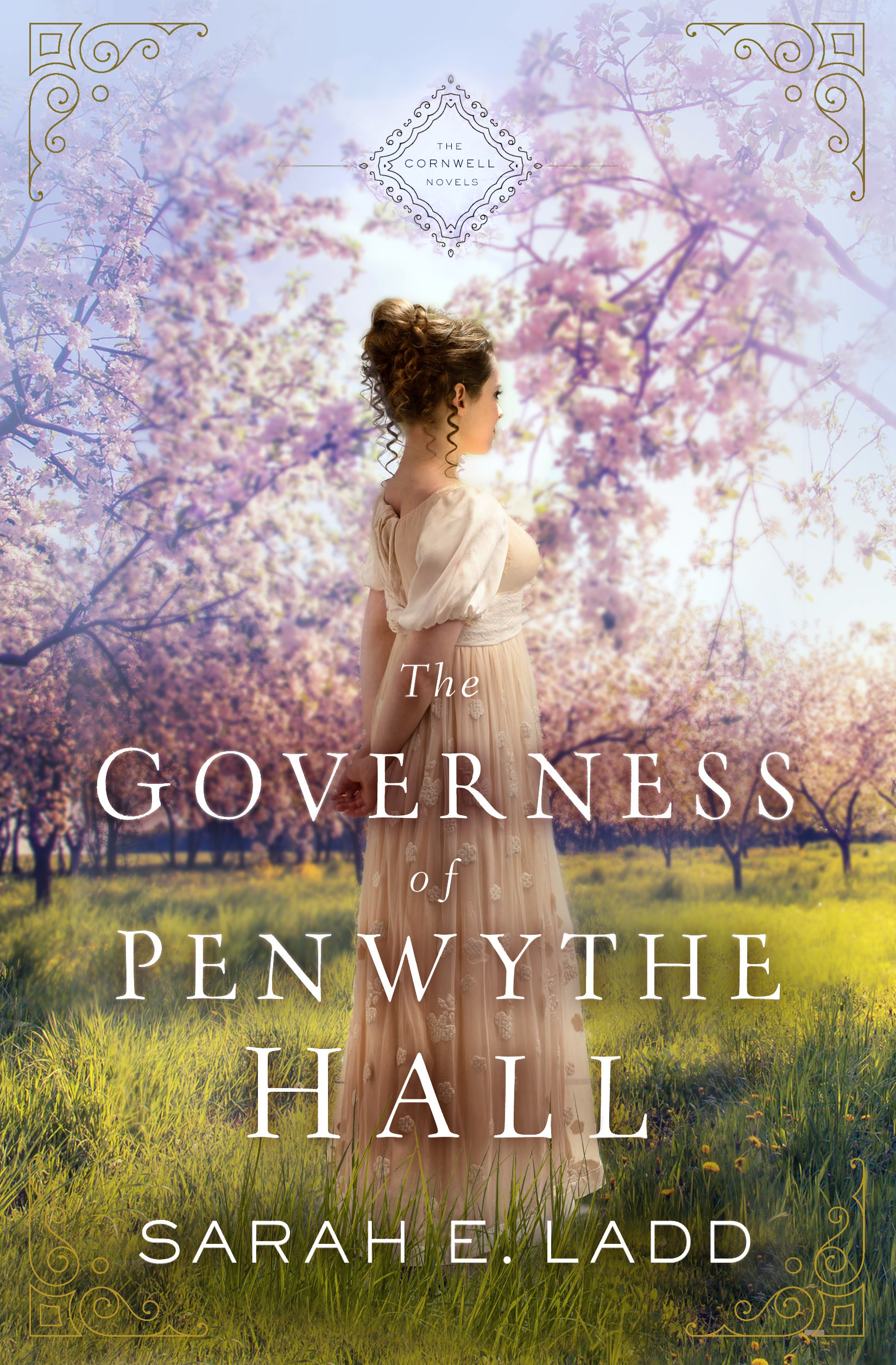 Cornwall was in her blood, and Delia feared she'd never escape its hold.
Cornwall, England, 1811
Blamed for her husband's death, Cordelia Greythorne fled Cornwall and accepted a governess position to begin a new life. Years later her employer's unexpected death and his last request to watch over his five children force her to reevaluate. She can't abandon the children now that they've lost both parents, but their new guardian lives at the timeworn Penwythe Hall . . . back on the Cornish coast she tries desperately to forget.
Jac Trethewey is determined to revive Penwythe Hall's once-flourishing apple orchards, and he'll stop at nothing to see his struggling estate profitable again. He hasn't heard from his brother in years, so when his nieces, nephews, and their governess arrive unannounced at Penwythe Hall, he battles both grief of this brother's death and bewilderment over this sudden responsibility. Jac's priorities shift as the children take up residence in the ancient halls, but their secretive governess—and the mystery shrouding her past—proves to be a disruption to his carefully laid plans.
Rich with family secrets, lingering danger, and the captivating allure of new love, this first book in the Cornwall Novels series introduces us to the Twethewey family and their search for peace, justice, and love on the Cornish coast.
The governess of Penwythe Hall wasn't always a governess. At one time she was a lady in her own right, and after her marriage, a fairly powerful one. All of that is gone in a flash when her husband dies and his family hates her. Off she goes, finding a home with the Trethewey family where she feels far enough out of reach and comfortable in her place. When tragedy strikes, however, she suddenly finds herself moving far too close to where it all began.
It's an interesting enough plot, but certainly not a quick moving one, and unfortunately it's rather predictable. There are some likeable characters sprinkled throughout. I found I liked the oldest and the youngest children the best out of anyone in the story. It's an interesting enough story, but I wouldn't go as far as fantastic.
I received a complimentary copy of this book from Thomas Nelson through NetGalley. O
pinions expressed in this review are completely my own.
About the Author
Sarah E. Ladd received the 2011 Genesis Award in historical romance for
The Heiress of Winterwood
. She is a graduate of Ball State University and has more than ten years of marketing experience. Sarah lives in Indiana with her amazing family and spunky golden retriever. Visit her online at SarahLadd.com; Facebook: SarahLaddAuthor; Twitter: @SarahLaddAuthor.