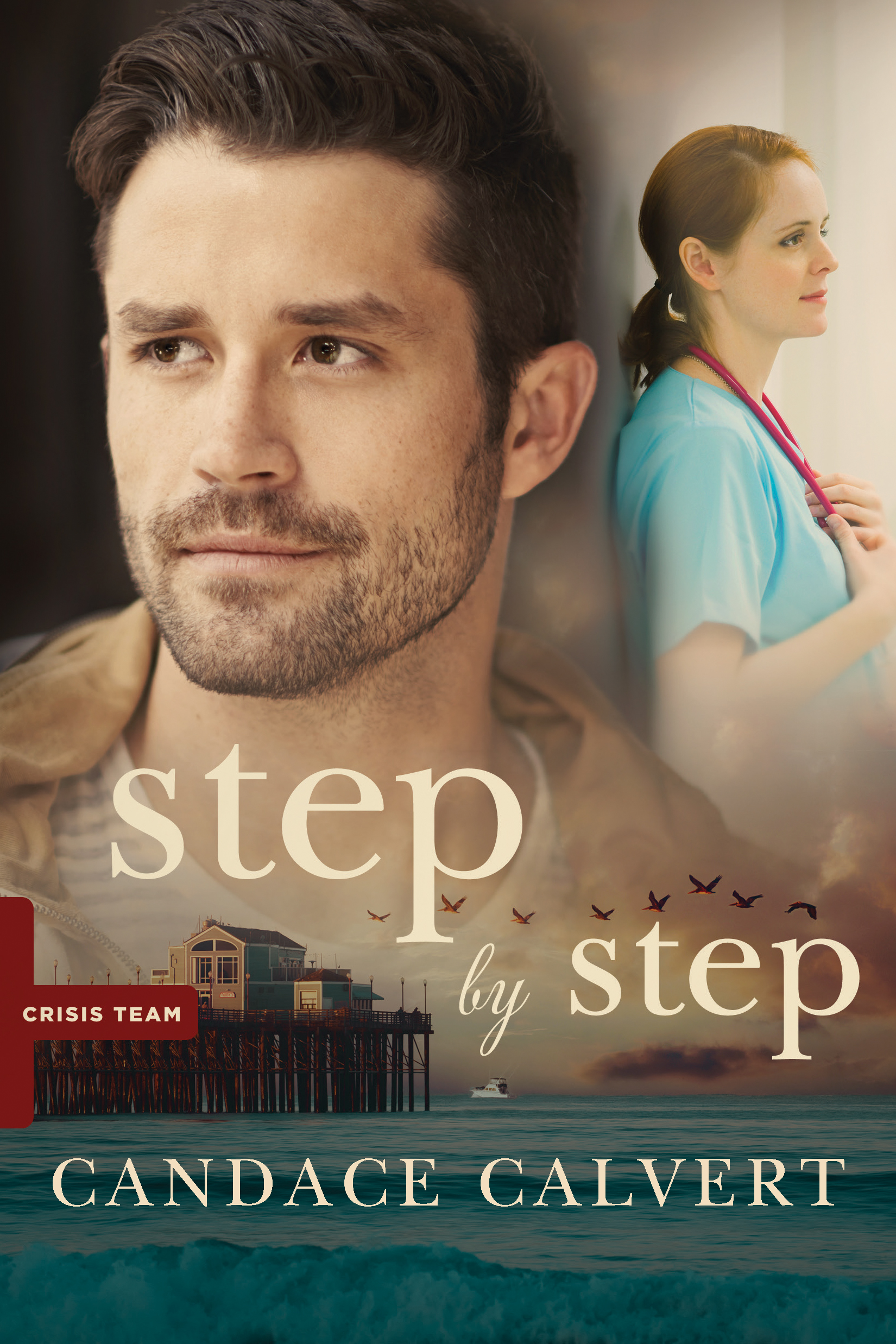 Three years after a tragic accident left her a widow, ER nurse Taylor Cabot is determined to move on, checking off one item after another on her survival list. Her relationship with a handsome plastic surgeon even gives her hope for the last point—"fall in love again." At least until crisis chaplain Seth Donovan steps back into her life, reawakening unanswered questions about her husband's death.

While in San Diego to train community volunteers, Seth hopes to learn why Taylor is backing away from the crisis team and from their friendship. But nothing prepares him for the feelings that arise when he sees Taylor again . . . and sees her moving on with another man.

When a community crisis hits home and puts lives at risk, emotions run high and buried truths are unearthed. Will hope make the survival list?
Candace Calvert is a former ER nurse and her expertise gives her a great leg up in writing medical suspense. It's not all medical jargon and beeping machines though, her characters really have a depth to them that is unusual. She also manages to make her multiple books feel very different from each other and not formulaic.
Taylor Cabot lost her husband nearly three years ago and is still working through her grief. She is trying to move forward, and move on, but it's a work in progress. She has decided it might be easier going forward if she quit her volunteer work with the crisis counselling team. That outlet brought her comfort in the early days but now it is a reminder of the unfinished conversation between Taylor and her husband the night he died.
She is moving on, beginning to date a plastic surgeon from the hospital where she works, putting her crisis volunteer work behind her ... and then Seth Donovan arrives from San Diego where she lived previously, and all the issues she's been ignoring instead of dealing with are brought to the surface.
Grief, forgiveness and trust are themes throughout this story and there is a lot of biblical truth included too instead of a few hazy references to prayer or a quick turn around 3/4 of the way through the story. Christian faith is woven throughout and I appreciate that.
I received this book from Tyndale House Publishers for the purpose of an honest review. My opinion is my own.
About the Author
Candace Calvert

Candace Calvert is a former ER nurse and author of the Mercy Hospital, Grace Medical, and Crisis Team series. Her medical dramas offer readers a chance to "scrub in" on the exciting world of emergency medicine. Wife, mother, and very proud grandmother, Candace makes her home in northern California. Please visit her website at

www.candacecalvert.com

.